Stories
These are our stories!
---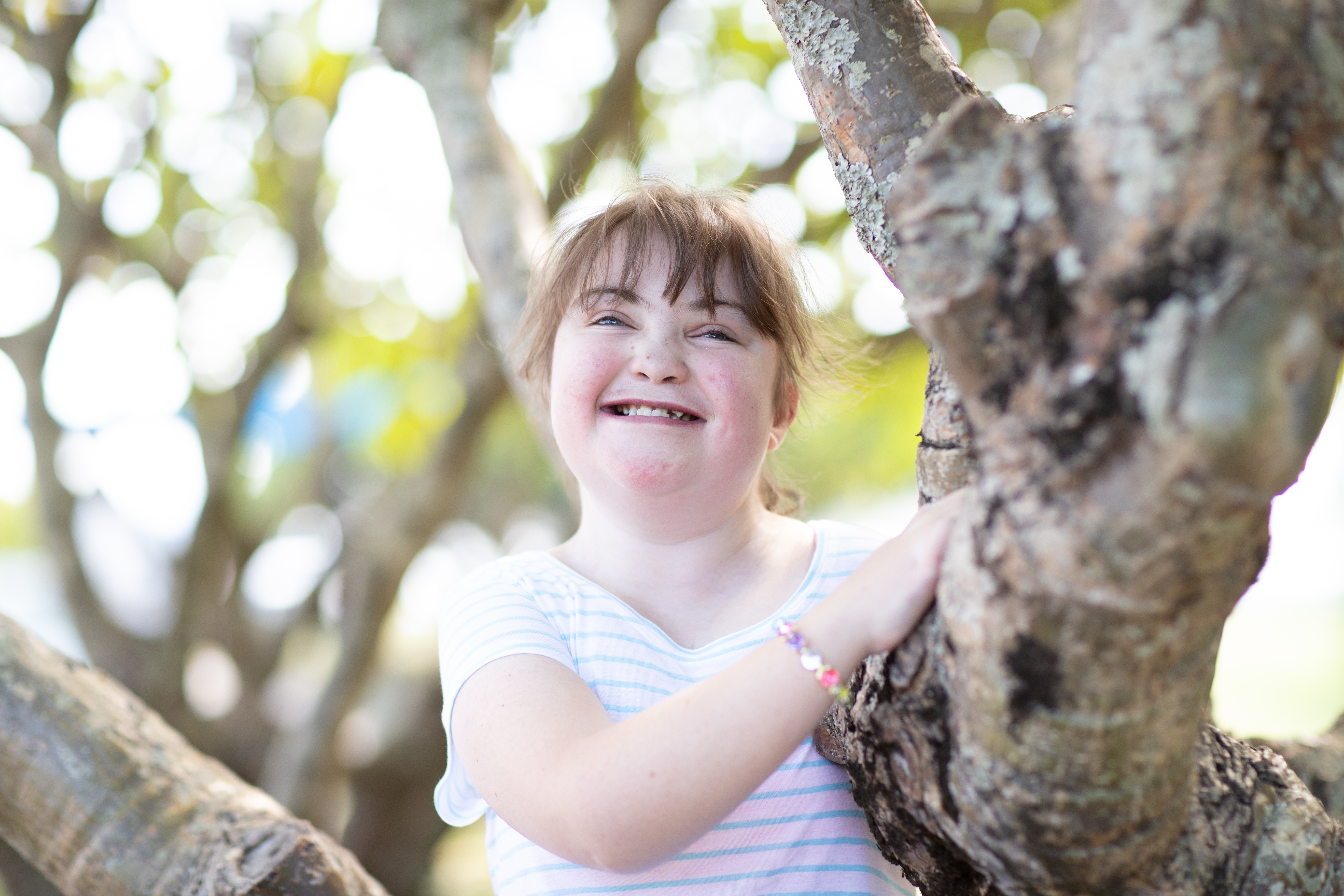 I am Sarah!
I have a Syndrome Without a Name (SWAN). 
I have many physical issues and get very sick, but the doctors say my symptoms simply don't fit into any known category or diagnosis; my disease remains a mystery!
I've faced many challenges since I was born, including three open heart surgeries before I was six years old. My condition includes complex cyanotic congenital heart disease and chronic Idiopathic Thrombocytopenic Purpura. Physical and intellectual disabilities, and other conditions, mean I have a high risk of bleeding, limited physical capacity, and speech and language challenges.
Sarah received funding for Speech Therapy to assist with her ability to communicate and connect with others and help her overcome the limitations of opportunities to learn. ''The Speech Therapy sessions that Sarah received with financial support from the Steve Waugh Foundation had a significant impact on her speech and language skills."
"The Foundation was there for us when no one else was. They have made our journey just that little bit easier to manage."
- Sarah's Mum and Dad
---
I am Holly!
I have Congenital Disorder of Glycosylation Type 1A (CDG). The chances of having this disease are one in a million!
My Rare metabolic condition has caused severe developmental delays, including delayed language, episodes of low blood sugar and the risk of strokes. I have ongoing complex health support needs, with no cure.
I've been helped by the Foundation over many years with funding for; an iPad to help me communicate; intensive Speech Therapy to help me find my voice; a wheelchair to keep me mobile; an adapted 3-wheel trike; and a tandem bicycle to keep me active and able to go out with my family build fun memories riding together.
I started school without the ability to speak. With patience, persistence, speech therapy, working hard every day, and a will to succeed, my speech and confidence have improved beyond belief!
"We had finally found an organisation that was saying yes to Holly! Yes, to funding the things she needed. Yes, to supporting our family."
- Holly's Mum
---
I am Xavier!
I have HNDS - HIST1H1E NEURO DEVELOPMENT SYNDROME.
There is little information on my Rare genetic syndrome. Worldwide there is now 50 known cases, I was the 7th to be diagnosed with it. The symptoms of my syndrome include mild to severe intellectual disability, and disproportionate excessive height, weight or larger head size more common during infancy which lessons. 
I've been helped by the Foundation who provided me with a specially designed enclosed outdoor play area, iPad to help daily communication, and a bike trailer so I can be included in family bike riding trips.
For the past 5 years, Xavier has attended many medical appointments. He requires ongoing testing for his kidney, heart, lungs and eyes. Despite the huge difficulties Xavier faces Xavier is loving and caring; his huge smile can brighten even the most difficult of days. He truly is a little champion.
"The Steve Waugh Foundation has brought some sunshine and happiness into a very difficult situation. They have given us hope, and Xavier some independence - but what we value the most is the huge smile that spreads across Xavier's face every time he plays in his amazing outdoor play area."
- Xavier's Family
---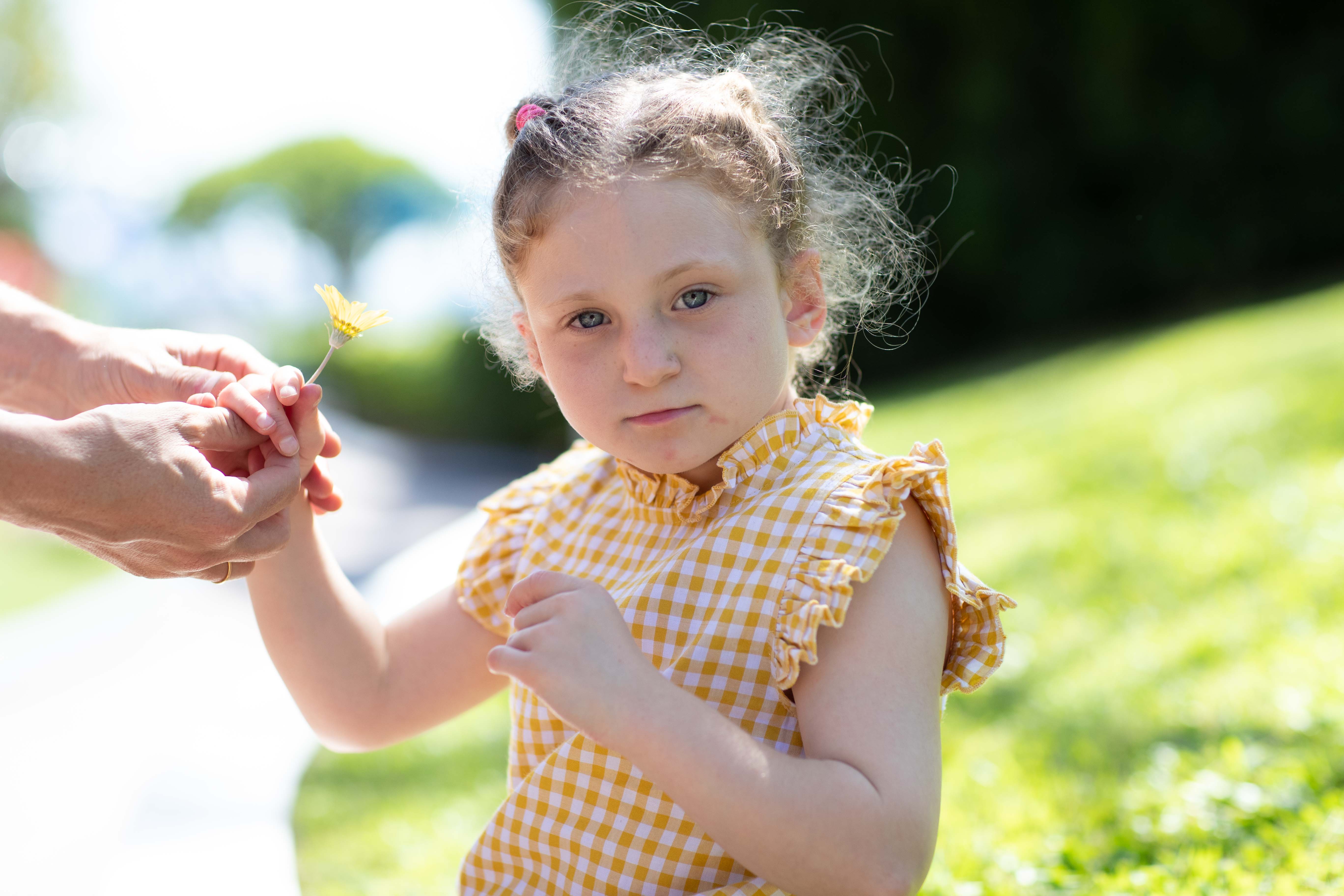 I am Marley!
I have Trisomy chromosome 5q33 and Monosony chromosome 11q24.2
My Rare Disease means I have hearing impairment, vision problems and am non-verbal. It can be very frustrating when no one can understand me. 
I have had and still need lots of therapy including speech, physiotherapy, occupational therapy and attend lots of medical appointments. I've been helped by the Steve Waugh Foundation a number of times for; a Custom Safe Space Bed; a Tap It Interactive Board; a PECS Picture Exchange Communications System; and sound proofing my bedroom so I can sleep undisturbed.
"We were so impressed with the level of engagement and understanding that Steve and Lynette displayed. I was particularly moved by the phrase that Steve has used several times, that a certain child was "one of ours". Having a child whose condition is unique means we have never felt like we belong to any groups. Being part of the Steve Waugh Foundation and the involvement on Rare Disease Day itself, we felt, for the first time as though we belonged. The work done by the Steve Waugh Foundation not only funds life changing grants, but also so importantly links families."
- Marley's Mum and Dad
---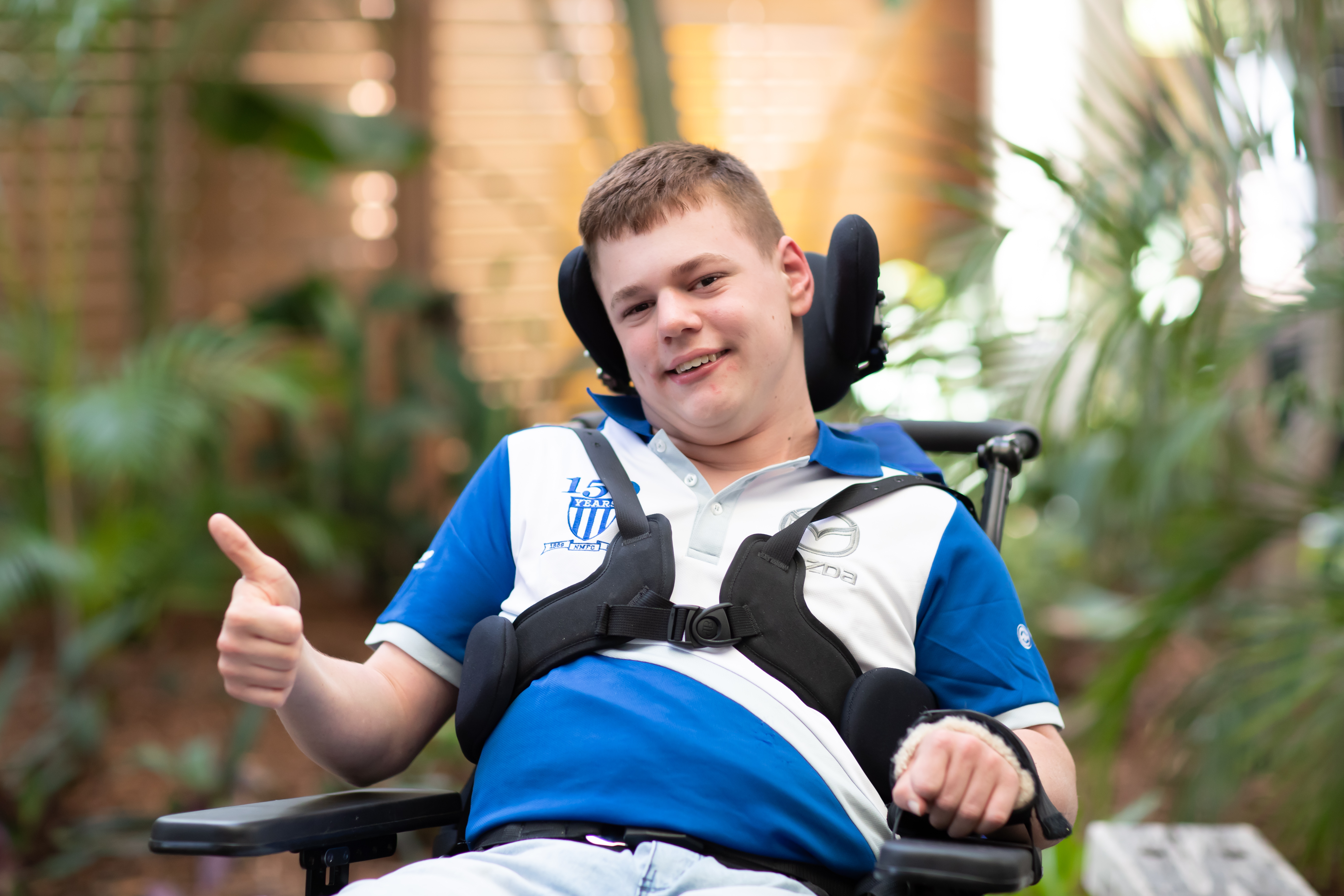 I am Liam!
I have Acute Demyelinating Encephalomyopathy (ADEM).
This Rare Disease is a neurological immune-mediated disorder. It creates lesions on my brain affecting gross motor skills, speech, tightness in and shortening of my muscles, and involuntary movement I can't control, which worsens as I get older. 
I've been helped by the Steve Waugh Foundation in many ways, over many years to make life easier for me and my family. In 2007 the Dynavox V communication device gave me a voice, then a LEVO stand up wheelchair C3 with a Bluetooth R-Net control system in 2011 helped me walk for the first time and a new stand up wheelchair in 2016 has given me control of my mobility including greater speed!
"Life can be lonely and isolating but we have managed because of the Steve Waugh Foundation's support. They have given us so, so much. Not only helping Liam, but given us friendship, love, and care; a shoulder to cry on, and even our first family respite holiday. We've been truly blessed to have been welcomed into the 'Foundation Family' and there are no words adequate to express our gratitude."
"There are millions of other families here in Australia and overseas with their own stories to tell- all of them different; all unique; and all with different needs. Thank you for being 'somewhere to turn'."
- Liam's Mum 
---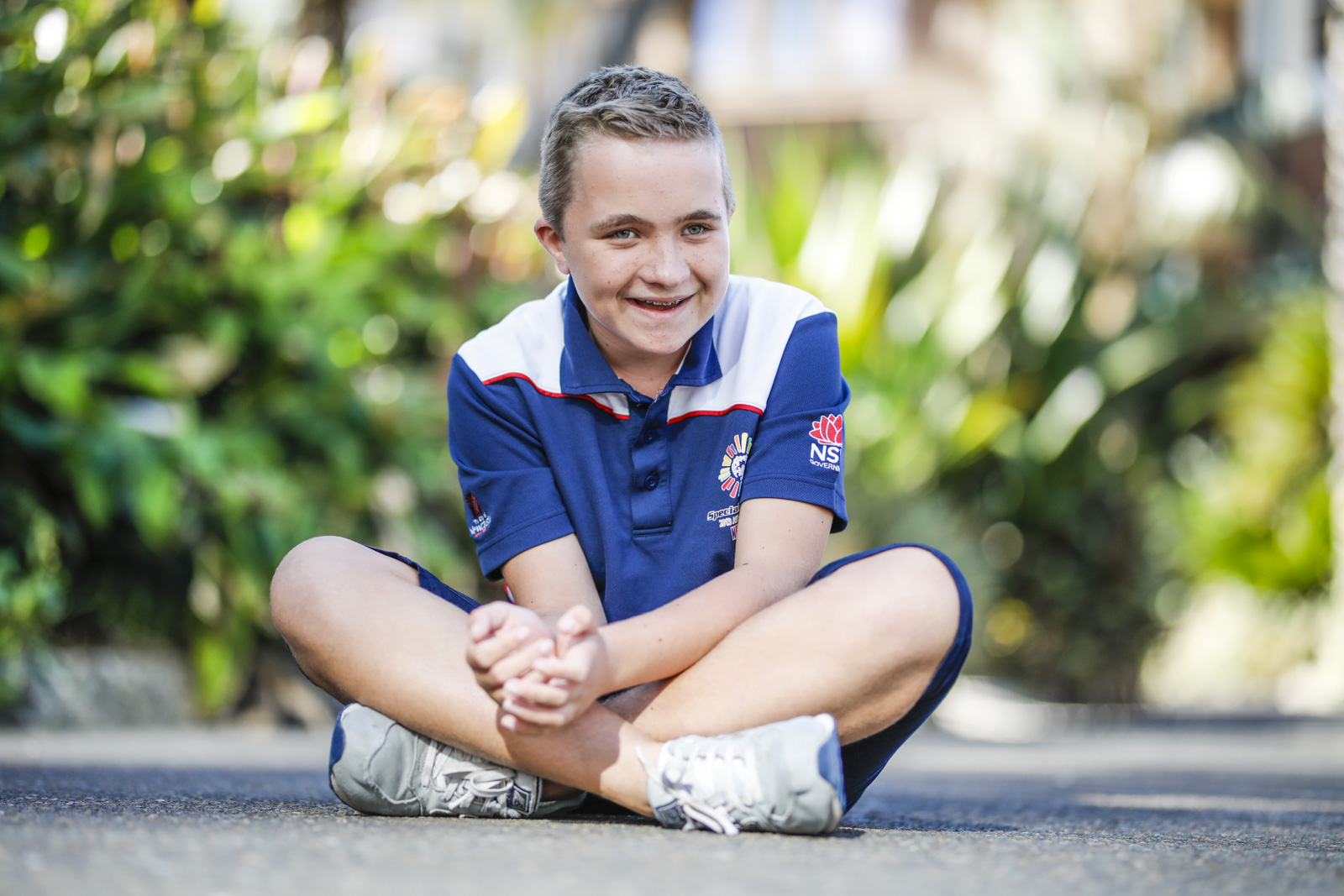 I am Cooper!
I have Trisomy 13Mosaic, more commonly known as Patau Syndrome.
This condition is because of an extra (13th) chromosome added during my development. My Rare Disease can create difficulties in many areas, but speech improvement is was my goal. 
I have been helped by the Steve Waugh Foundation with funding for intense Speech Therapy which has helped my make great progress in my speech, language, and literacy development. I have made remarkable gains in articulation, sentence development and spontaneous speech production, and feel much more confident in myself!
Without the help of the Steve Waugh Foundation this progress could not have been made and Cooper and his family are ever so thankful for this life enhancing support.
"Cooper's progress and development has been due to the drive and passion of Steve and Lynette and the Steve Waugh Foundation. They enrich so many lives. We feel honoured and proud to be included in 'this family'."
- Cooper's Mum and Dad
---