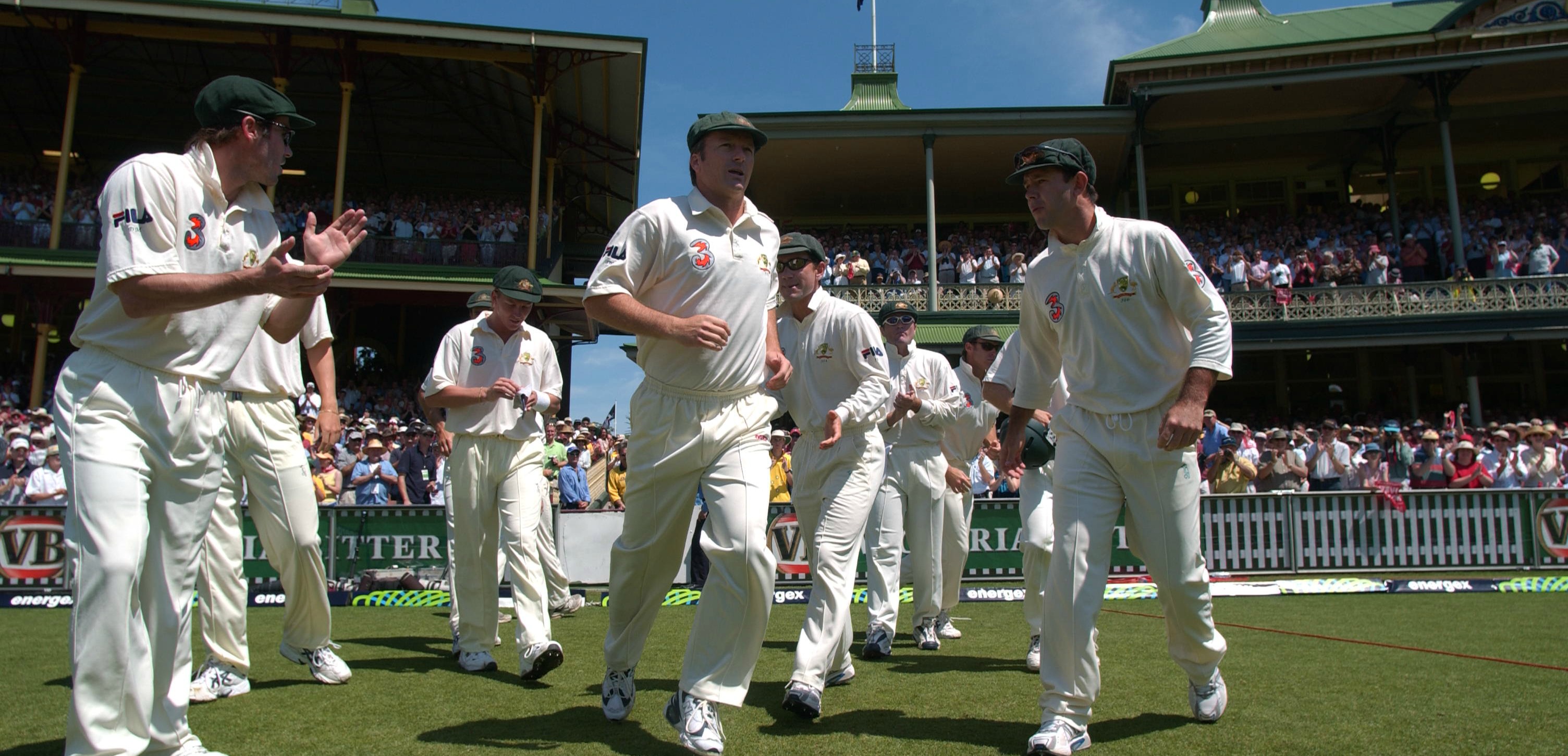 Career Highlights
Stephen Roger Waugh
Born 2 June 1965
Test Debut: 26–30 Dec 1985, Australia v India at MCG
Final Test: 2–6 Jan 2004, Australia v India at SCG
Cricket Career
Waugh captained Australia in 57 Tests for 41 Test wins, the highest winning % in history.
First batsman in Test match history to score 150 runs against each Test playing nation.
Waugh played 168 Tests for Australia, scoring 10,927 runs (av. 51.06) and taking 92 wickets (av. 37.45)
Waugh scored 23,943 first-class runs (av. 52.05)
Waugh appeared in four World Cups — 1987, 1992, 1996, 1999 — winning in 1987 and 1999, and reaching the final in 1996
Waugh played 325 Limited-Over Internationals, scoring 7,569 runs (av. 32.90; strike rate 75.91) and taking 195 wickets (av. 34.67; strike rate 45.55)
In 1989, Waugh was named one of Wisden's five cricketers of the year for 1989
In 1996–97, Waugh was a principal mover in the formation of the Australian Cricketers' Association in 1996–97, and the Association's first Honorary Secretary
In 2000, Waugh was awarded the Australian Sports Medal
In 2001, Waugh was named the 'Allan Border Medallist' for the 2000–01 season. This award, given to the Australian cricketer of the year as voted by players, umpires and the media, was inaugurated in 1999–2000
In 2002, the Australian team captained by Waugh was named world sport's 'team of the year' at the Laureus World Sports Awards. Following his retirement from cricket in 2004, he became a member of the Laureus World Sports Academy, only the fourth cricketer to be so honoured.
In 2003, Waugh was the inaugural winner of the 'Steve Waugh Medal', awarded to NSW's player of the season. In that same year, Waugh received an Order of Australia for his services to cricket and charity.
After Cricket
Waugh was named 'Australian of the Year, as recognised by the National Australia Day Council, for 2004
Waugh was the Australian 'Father of the Year' for 2005
In 2005 was awarded the Roden Cutler Medal
In 2005, Waugh established the Steve Waugh Foundation with his wife Lynette
In 2006, the Marylebone Cricket Club (MCC) launched the World Cricket Committee, to oversee the Laws of Cricket and the Spirit of Cricket. Waugh was an inaugural committee member, is still on the Committee and a Life Member of the MCC
Also in 2006, Waugh was named one of Australia's 'National Living Treasures' by the National Trust of Australia
In 2007, Waugh was included in a best-ever New South Wales team selected to commemorate the 150 years of first-class cricket played by his home state
In 2007, Waugh was named captain of a best-ever Australian limited-overs side
On the 3rd February 2009 Waugh became the 30th cricketer inducted into the Australian Cricket Hall of Fame
On 30th September 2009 Waugh was inducted into the International Cricket Council (ICC) Hall of Fame. The ICC Cricket Hall of Fame was launched on 2 January 2009 in association with the Federation of International Cricketers Associations (FICA), as part of the ICC's centenary year celebrations. There are 60 members of the ICC Cricket Hall of Fame
In 2007, Waugh accepted a position as an Athlete's Liaison Officer with the Australian team, attending the 2008 Beijing Olympics and the 2012 London Olympics
Waugh was a mentor

 

to Soccer Australia during the Asia Cup in 2007
Waugh is an Academy Member of the distinguished Laureus World Sports Academy
Waugh is the author of 13 books that have sold over 750,000 copies, including his life story, 'Out of My Comfort Zone' that sold more than 230,000 copies, double that of any other autobiography by an Australian sporting identity, and 'The Meaning of Luck: Stories of Learning, Leadership and Love' which he self-published
In June 2009 Waugh launched Steve Waugh Foundation Global in India, and is the Founder and Chairman
In 2010 was appointed a Trustee on the Sydney Cricket and Sports Ground Trust
In 2011 was a member of the Argus Report Committee looking into the health of Australian Cricket
In 2014, inducted by the Bradman Foundation as a Bradman Honouree for his contribution to international cricket
In 2019, Waugh was a mentor to the Australian Cricket team at the UK Ashes