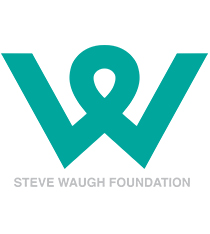 Office Staff
Lora Adzic, Digital Communications Manager: Lora is responsible for the online presence of the Foundation, promoting our mission and values via various digital platforms. Lora is currently completing a Bachelor of Design/Bachelor of Media double degree at UNSW.
Kara Hunt, Grants Program Manager: Kara is responsible for managing the prioritisation and allocation process for funding Grants. Kara has over 25 years experience working in the disability services sector and in the NSW Department of Family and Community Services; Ageing, Disability and Home Care managing and leading multiple program areas. 
Helen Russett, Foundation Volunteer: Helen has been a Chartered Accountant for over 30 years and assists the Foundation every week in accounting, administration and events management.
Catrina Unicomb, Operations Manager: Catrina is responsible for the office management and operations of the Foundation. Catrina has over 25 years experience working in healthcare & finance and is passionate about the role of charity in our community.
Trish van Leeuwen, Marketing Manager: Trish is responsible for the marketing, fundraising and event management of the Steve Waugh Foundation and has over 25 years experience in sport and philanthropy.