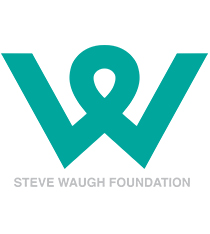 Board Members
Bob Mansfield AO, Chairman is one of Australia's most esteemed business leaders, having held several CEO positions in some of Australia's leading companies.  Bob is currently a Director of the George Gregan Foundation and Chairman, National Drug and Alcohol Research Centre.
Neil Honan is Founder and Managing Partner of Chartered Accounting firm Honan Partners, supporting clients in the retail, wholesale, medical and legal professions, sportspersons, hoteliers and high net worth individuals and investors. 
Harley Medcalf is the Managing Director of Duet Entertainment and Sports and has worked in the entertainment industry for more than 40 years, producing concerts, live theatre, and major events across four continents. Based in Australia, Duet is recognised worldwide as a diversified Strategic Marketing, Talent Management and Event Production company.
Nick Pappas AM is the Principal of Nicholas G Pappas & Company, Lawyers, as well as the Chairman of the South Sydney Rabbitohs and, by invitation, one of four persons charged with selecting the Independent Commission for Rugby League. 
Kevin Wright is a senior Financial Services Executive with over 30 years experience in both Australia and Asia. He has held several CEO and Board positions with global financial organizations Prudential and Axa. Kevin represented Australia as a wicketkeeper, playing 10 tests between 1979/80 and 85 first class games for WA and SA.
Kimon Taliadoros has worked in start-up ventures for over 20 years, now as CEO of environmental consultancy Empauer. He is President of Football Federation Victoria and played for the Socceroos. He was the inaugural CEO and co-founder of the Professional Footballers Association.