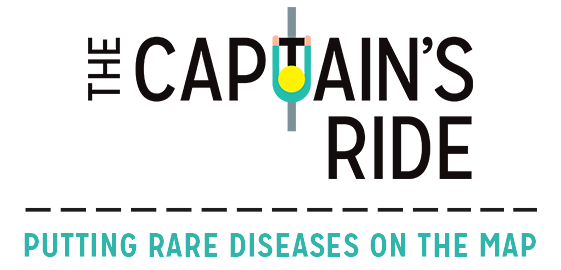 The overwhelming response from our Captain's Ride is 
– "a life changing experience of epic proportions".
THE CAPTAIN'S RIDE UPDATE: Like everyone, we've been closely monitoring COVID-19 Pandemic and the ongoing official advice. As a consequence of the current environment we've taken the difficult decision to postpone The Captains Ride 2020, 2021 and 2022.
The Foundation is deeply disappointed not to be able to conduct The Ride this year, and as you're aware, this is also our primary fundraising campaign for the Grants we provide to children, young adults, and families we support.
Team Waugh are extremely grateful for the ongoing loyalty and commitment from The Captain's Ride Sponsors, Riders, Volunteers, and Supporters, during these challenging times for everyone.
We hope you stay safe and well, and look forward to keeping in touch and sharing updated news on The Captain's Ride.
Never forget the words that are at the very core of this Foundation, and the ones that ensure we will overcome this current challenge – Strength of Character. 
- Steve and Lynette Waugh

---------------------------------------------------------------------------------------------------------------------------------

The Ride
The Captain's Ride is the highlight of the Steve Waugh Foundation's fundraising campaign - an exclusive 6 day on road cycle Tour. 
At the core of The Ride is a Leadership Program for Captains of Industry, emerging leaders, and anyone who wants to be a Captain in their own life. Ultimately, it is about people from all walks of life leading, inspiring, supporting and guiding others.
The Ride is about 'Strength of Character.' It's a the core of what the Steve Waugh Foundation do, from the people we support, to the people who support us. 
Our Supporters
We are proud to have loans.com.au as our Major Sponsor of The Captain's Ride. Although we have made the difficult decision to postpone The Ride this year, loans.com.au, has generously continued to support the Foundation in 2020.
While we might not be riding, the words that capture the spirit of the ride have never been truer "a life changing experience of epic proportions." 2020 continues to be a be a challenging year for us all, but thanks to the dedication of our supporters, we can continue to make a life-changing differences to those living with Rare Diseases.
A Message from The Captain

From the outset the idea and motivation of The Captain's Ride has been clear - to raise significant funds for the Foundation, raise awareness about Rare Diseases and the bravery of the kids who live with them, and in some way replicate what our kids and families go through each and every day. These key motivators have driven every aspect of The Captain's Ride.
    
We will make a genuine impact in changing the lives of children living with a Rare Disease.
Thank you for helping us 'put Rare Diseases on the map'.
- Steve Waugh AO
Together we are
'PUTTING RARE DISEASES ON THE MAP'